Meadville Forging D-355 340,000 LB. Press Foundation
Meadville Forging Company
|
Meadville, PA
Overview
This Press foundation was formed with a four recess bolt system that enabled bolts to be removed by simply removing the large threaded nuts from beneath the lower formed anchor block outs. Porter uses their unique baseplate pipe void system to make this foundation pour monolithic. Engineers at MFC required all finish base concrete to slope to center of pit for top surface cleanout. Porter accomplished this request and also maintained robot bearing plates to be level. Electrical PVC piping mounted on Unistrut added mid-height reinforcing matt. This project, 11'-0" deep,
required Porter's medium shoring system anchored back to the floor with 2000 psi concrete pour behind to stabilize surrounding floor base structures.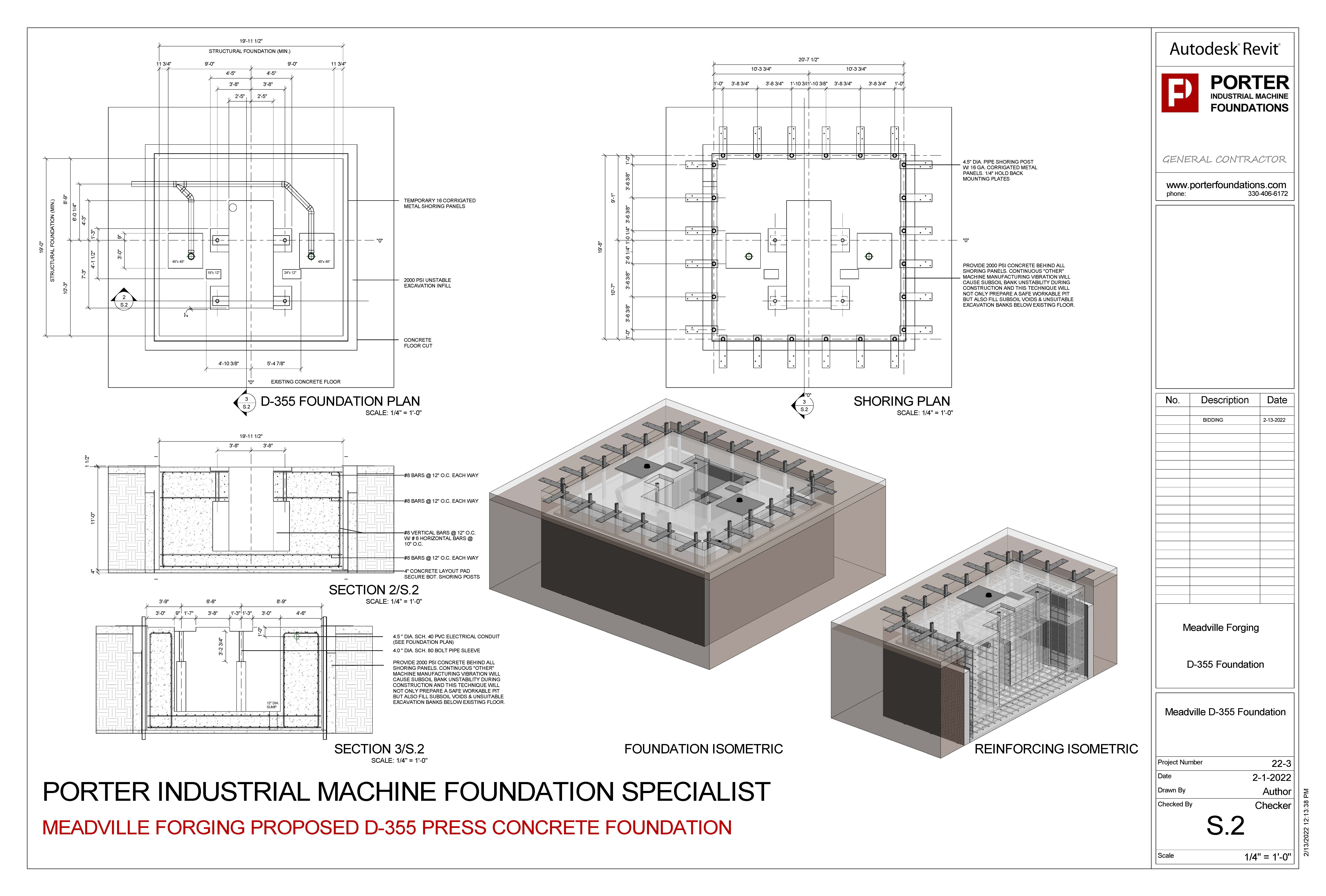 Tom is hands on during the entire process start to finish and he stays in communication with the people he is working for.
Maintenance Supervisor